GENERAL


Q: I plan to visit your church. Are there any nearby hotels you can suggest?
A: Please visit our Hotel Information Page for more details.
ACCOUNT/PASSWORD


Q: How do I change my password?
A: Click Login. Click "Account Information" under "My Account" when logged into the
account. Click "Change Password" and enter current password and new password.
Also, make sure to "Confirm Password." Click the "Save" link.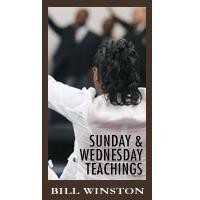 Q: How do I reset my password?
A: Click on the "Login" link. Click on the "Forgot your password?" link.
A reset Password email will be send to you.
Check your spam folder if you do not receive the email in your inbox.


LIVE BROADCAST/ARCHIVED TEACHINGS


Q: How do I watch the service online?
A: To watch our Live Broadcast, click on Broadcast & Media. Click on Live Broadcast.
Please Note:
- You have to login to view the Live Broadcast.
- Live Broadcast viewing is only available when services are in session. Our goal is to start
the webcast before the service begins. If for some reason the Live Broadcast is started late,
we ask that you try again in a few minutes.

Current service schedule:
* Sunday Morning - 11:15 a.m. (CST)
* Wednesday Evening - 6:30 p.m. (CST)


Q: How do I access the pre-recorded teachings?
Pre-recorded teachings are posted and available for viewing on our Sunday/Wednesday Archives
page under the Broadcast/Media tab and on Church Online.

Sunday/Wednesdays Replays are available for seven days after
posting (which is noon the day after service) at Archives


Q: Can I watch/purchase Sunday and Wednesday teachings online?
A: For those who cannot join us online during our live webcast, you can purchase our Sunday
and Wednesday teachings in the archives. Here you will be able to preview Sunday and Wednesday
services for a limited time. All teachings will then be available in our shopping cart in MP3/MP4
download format only. Click on Broadcast & Media. Click on Sunday Wednesday Archives,
or you can go to store.livingwd.org to purchase.


Q: What are the system requirements to view the live broadcast?
JavaScript and Java enabled.
It is possible that JavaScript is disabled in your web browser.
Here's a quick test to find out. Click this link.
If you saw a popup box when you clicked the link, JavaScript is enabled.
If you did not see a popup, you need to enable JavaScript in your browser.
Enabling JavaScript using Microsoft Internet Explorer
From the menu bar at the top of the page, click Tools -> Internet Options.
Click the Security tab.
Click the Internet zone.
Under normal circumstances, click the Default level.
If you are need custom security settings, click Custom Level. Then, click "Enable" in the Active Scripting option.


Enabling JavaScript using Mozilla Firefox
From the menu bar at the top of the page, click Tools -> Options.
(On a Mac, at the top of the screen click Firefox -> Preferences.)
Click the Content tab
Check the box labeled "Enable JavaScript."
Click OK. (On a Mac, close the Preferences screen.)


Enabling JavaScript using Safari
In the Safari menu at the top of the screen, click Preferences.
Click the Advanced tab.
Check the box next to "Enable JavaScript."
Close the Preferences window.


Q: Can I view a test stream to make sure I'm properly set up?
A: Yes. Click this link for a test stream.


Q: Why am I not able to view archive teachings on my iPad?
A: Our video teachings run on Adobe Flash. You can run Adobe Flash on the Mac; however,
you can't run it on Apple's iOS devices (iPhone, iPod Touch, iPad).


ORDERS/SHOPPING CART/SHIPPING


Q: What is the difference between a MP3 and a MP4?
A: MP3 is the audio version of our teachings (like a CD), and MP4 is the video version of our
teachings (like a DVD). Both formats are downloaded to your PC/Computer and can be played
directly from your PC/Computer or copied to a MP3 Player/iPod or CD/DVD.


Q: How do I purchase/download a MP3 or MP4?
A: MP3/MP4 formats are now available for purchase on our website. These teachings are a fraction
of the cost of our CD/DVD formats, there are no shipping fees associated with them (you just download them to your PC),
and anyone anywhere can purchase them with ease.

To purchase MP3/MP4 formats: Click on Store. Find the teaching you would like to purchase. Click Add to Cart.

To download MP3/MP4 purchases: Login. From the My Account page click on My Downloadable Products.
Select the order number the MP3/MP4 was purchased. Click on the MP3/MP4 link to download to your PC.
Download file to your C: drive on your computer. After you have downloaded the file, you can play the file
directly from your computer or transfer the file to your iPod.


Q: Is there an expiration for downloading my MP3/MP4 products?
A: Because MP3/MP4 downloads are accessed in your order history, there is no expiration/limitation
on when you can download your products.


Q: How do I play my MP3/MP4?
A: You can use Microsoft Windows Media Player to play your MP3. This software comes standard with most PC/Computers.
You can use Quicktime or Real Player to play your MP4.
Download Quicktime
Download Real Player


DONATIONS/MEMBERSHIP


Q: How do I become member of Living Word Christian Center?
A: You can become a member 1 of 2 ways:
Online
- New users, go to the Member tab and Click Member Account. After you have created an account, login.
- Existing users, login.
Contact Member Care at 708-697-6190.


Q: How do I get my end-of-the-year statement for tax purposes?
A: Each time you donate, you will receive an email confirmation which will serve as your receipt.
You can also login here to view your contributions. We will also mail you a copy of your giving statements.


Q: How do I donate by check?
A: Donations can be mailed to:
Living Word Christian Center
7306 W. Madison Street
Forest Park, IL 60130
Please make sure your check is payable to Living Word Christian Center. Your gift is tax deductible as allowed by law.
Please call 708-697-6190 if you need further assistance.


ERRORS PROCESSING MY CREDIT/DEBIT CARD


Q: Why am I getting an "AVS Rejected" error when processing my credit/debit card?
A: The address you provided does not match the address on file with your credit card company/bank. Please ensure the following:
1.) Do not use special characters (for example, use Apt 2 instead of the pound sign (#2).
2.) Make sure that you are entering the billing address on file with your credit card company/bank.
We suggest getting a credit card/bank statement and ensure you are inputting your address exactly as indicated on the statement.
Next check with your credit card company/bank and verify that
a) the address associated with your credit/debit card and
b) the address for your account profile are both correct.
Please note: we only forward the information you inputted over to the credit card company/bank AVS (Address Verification System).
They return to us whether the credit/debit card is valid based on the information they have on file.


Q: Why am I getting a "CVV Rejected" error when processing my credit/debit card?
A: The credit card verification number you provided is incorrect. Please ensure that you are entering the
correct credit card verification number. On most credit/debit cards, this three-digit number can be found on the reverse side of the card.
On American Express card, this four-digit number can be found on the front side.


Q: My transaction failed/declined. When I check my bank account, it shows that the transaction went through, why?
A: Even though our system failed/declined your transaction, certain banks still put a hold on the money you attempted to process.
Usually, after three days, the hold is released. You should follow up with your bank.


NEWS AND EVENTS


Q: Why can't I see all of Dr. Winston's itinerary?
A: The current month events are displayed on the website. To access additional months, click arrow buttons on the calendar.
Clicking on the View All Events button will display all events for the selected month.


Q: Why can't I navigate through the calendar in Internet Explorer 8?
A: To navigate through the calendar in Internet Explorer 8 you must turn on Compatibility View.
Perform the following steps:
Click on News & Events
Click on Tools
Click on Compatibility View
You should now be able to navigate through the calendar


TECHNICAL


Q: Why does unrelated track information appear when I play your CDs in Windows Media Player?
A: When playing or copying an audio CD, Windows Media Player attempts to locate information associated with that CD,
such as the artist name, title, and track names. This information is added to the overall list of information that is kept in the Media Library.
To obtain this information, Windows Media Player sends a unique CD identification number to WindowsMedia.com.
No personally identifiable information is obtained or stored during this transaction.
To prevent the Player from searching for audio CD and music file information:
Open Windows Media Player
Pull down menu under Library
Select More Options


Select Privacy tab
Make sure that the following unchecked options are unchecked on your screen:


Click Clear History button.
Click Clear Caches button.
Click Apply button.
Click OK button.
Close then re-launch Windows Media Player.